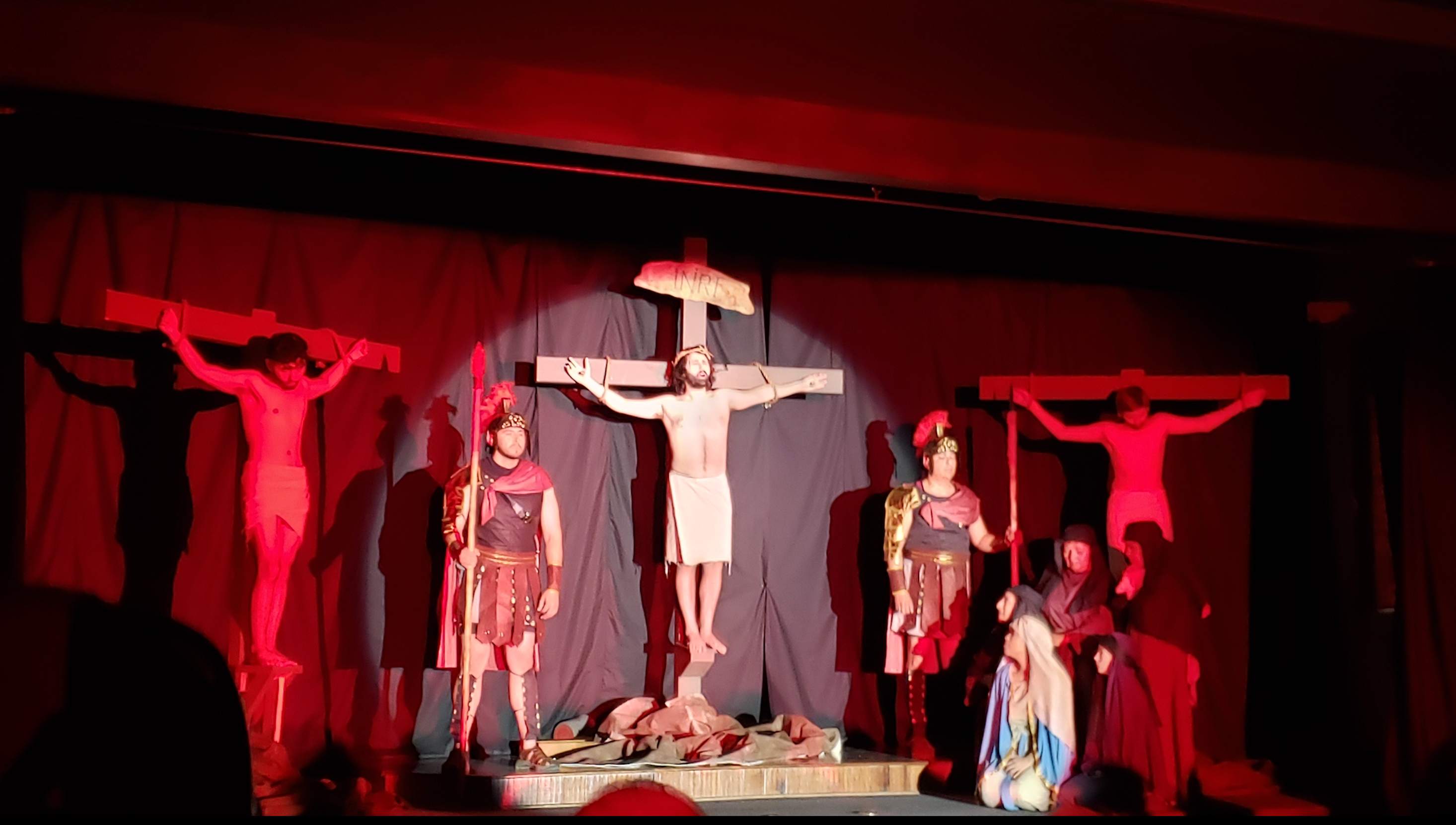 Last Sunday I had the opportunity to attend the musical production of His Last Days, performed at San Martin de Porres Catholic Parish, in Sahuarita, AZ. Youths and adults from the parish participated in this powerful and emotional passion play. I was deeply touched by the vivid reenactment of the Passion of Christ. The role of Jesus Christ was portrayed by Ezra Zurita, a member of the Cathedral Schola. Bravo, Ezra! Kudos to Jeff Parra, Ivan García and Marisa Acosta for the great production and muchas gracias y felicidades to the very supportive pastor, Fr. Juan Carlos Aguirre. 
It is always exciting to see a community that grows in faith. While attendance at parishes in other states is diminishing, San Martin de Porres is experiencing an influx of new parishioners, making the current space insufficient to host ministries and liturgies. Recently, a campaign has been launched to build a bigger Church space. I invite you to watch the video: 
Visit the page to support the Hope and A Future campaign.